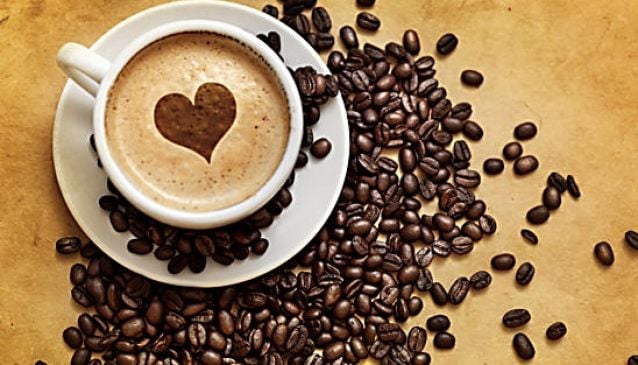 Gold Coast Coffee North to South
Food & Drink
we decided to map out some of the best little coffee shops the Gold Coast has North to South
For many people coffee is almost a religious part of their day, and so for those with a strong devotion to it we decided to map out some of the best little coffee shops the Gold Coast has to offer from north to south.
Starting in Southport, which ironically is part of the northern district of the Gold Coast, we've named Daark Espresso. The owners are from Melbourne and bring with them the distinctive Melbourne coffee culture. It's a small space which they've worked well, with the decor reflecting the name of the place. They're known for their wide selection of bagels and of course, coffee. Just off Musgrave Avenue, open from 6:30am till 4pm.
Moving to Surfers Paradise, our top favourites are Black Coffee Lyrics and ESPL. Black Coffee Lyrics is tucked away from view, which makes finding it all the more rewarding. A very groovy and stylish set up, with a combination of vintage lounges, arm chairs and tables all with a lot of character and surrounded by weird and whacky art. They're open for breakfast, lunch and dinner, so you can get coffee at whatever time of the day you please, and by the time their bar opens they're only more than happy to mix that coffee with alcohol for a killer coffee martini. ESPL is down by the beach front, just a little hole in the wall but the perfect place to pick up a take away or sit down quickly for that coffee refuel.
In Broadbeach we love Elk Espresso, on Chelsea Avenue open from 6:30am until 4. They've been around for years and when you dig into their food you start to understand why. An artsy set up just down from the beach, with some crazy cool thick shakes and 'I'll have another' coffee.
Alfred's Apartment is the trendy pick of Mermaid Beach. An old little place channeling a 60s vibe just off the Gold Coast Highway. They've got a backyard set up, with picnic tables, umbrellas and rugs thrown on the grass and always playing rockin' tunes for you to sip your coffee and eat your gourmet street food too.
Blackboard Cafe is our love in Varsity. Bring your dollars because you're going to want to spend them here. Wholesome and tasty food, with a menu that changes with the seasons. If you love donuts, cronuts or bagels, or if you are willing to form a long and devoted love of them, come take a bite here. Their coffee is smooth and addictive and you may end up sitting in the stylish and atmospheric space for hours.
20 Hibiscus Haven hides the best coffee in Miami in an old house called The Paddock Bakery. Their bread is baked daily, along with their treats which change regularly but usually consist of donuts, muffins and slices. Off their menu you can grab a meal served rustically in a cardboard box or tin plate and from their espresso machine you can wrap your hands around a warming cup of coffee.
Canteen Coffee takes our heart in Burleigh with their cool little set up down the alleyway. If you're after a casual sit down coffee or a proper sit in dining experience, Canteen Coffee offer both. In Palm Beach, Barefoot Barista bursts with coffee culture and is open 5:30am until 4, so you can grab an early coffee before a surf or sit down starving afterwards for something to fill your belly.
Coolangatta is our south scene and home to the brand new Griffith St Larder. Having only just opened, it has already won us over with its killer coffee, marvellous food and nifty, sleek decor.
These are just a few of our favourites, but please, let us know if there's any that you think missed the mention. Hope you enjoy your next coffee crawl around the Gold Coast!