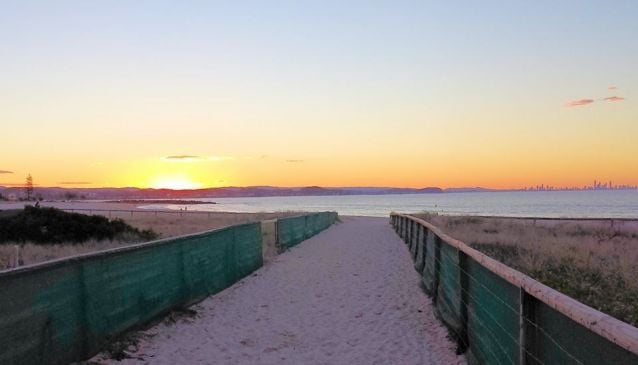 Discovering Coolangatta
Arts & Culture
It's an embodiment of the Gold Coast beach lifestyle with its slow paced, beach orientated culture
When Googling 'Things to do on the Gold Coast' Coolangatta and its famous beaches are listed 3 times in the top ten attractions. It's an embodiment of the Gold Coast beach lifestyle with its slow paced, beach orientated culture tinged with a 60's vibe. It's away from the rush of Surfers Paradise and if you're looking for a relaxing holiday with the family, or maybe even just a change of scenery for the day then Coolangatta is for you.
Snapper Rocks is definitely a destination spot for surfers with one of the best point breaks in Australia. It's the host each year to the Quicksilver and Roxy Pro ASP World Championship, held this year on the 28th of February to the 12th of March 2014, with its famous sandbanks providing great waves for surfers. However if you're not a surfer this beach is still just as alluring and presents a lot to explore with a lovely walk around the point and many photo opportunities at every corner. The rocks can be fun to investigate with natural swimming channels carved out over time and many rocks break the beach up into secluded little areas.
Kirra is another picturesque beach which is not usually too busy with soft white sand and on a good day, clear blue water. The waves stretch down the beach in clean, glassy sets which often makes the traffic slow down as everyone turns their heads to catch a glimpse.
The Coolangatta beach itself is ideal for every type of beach goer. Only a short walk away from majority of the hotels, this beach is clean, well patrolled and with plenty of space to set up, whether that be on the sand or in the park that stretches along just behind. The waves are small and fun sized, good for both children and beginner surfers, and once you become hungry from all your activities then there are plenty of food options just across the street, ranging from fast food, quirky cafes and classy restaurants. If you're after something that doesn't involve sand or water then there are many boutique street-front shops as well as an indoor shopping arcade with a cinema.
Besides the famous surfing championship, Coolangatta holds an array of other events like the Coolangatta Gold, the Bleach* Arts Festival and the Cooly Rocks On. The Coolangatta Gold is usually held early November and creates a great atmosphere with many people turning up to either watch or participate. Its events include a 5km beach fun run, the Great Gold Coast Swim, a family fun day as well as it's much anticipated endurance race. The Bleach* Arts Festival is one that has only been running a number of years but one that is deeply embracing and celebrating the culture of the beach, providing music, food, pop up art installations and exhibitions, outdoor cinemas, performances and street parties, all starting in the beginning of March. The Cooly Rocks On starts late May showcasing old school cars, dancing and rock 'n' roll music, finishing up in June.
With all it has to offer, Coolangatta is definitely one of the most underrated locations on the Gold Coast.